Get Your Message Literally into the Hands of Your Supporters.....
Push Texting
Since 98% of texts are read, organizations use texting as the vehicle to drive individuals to their website, social sites, or other issue-related websites.
Send news updates, coupons, calls-to-action, etc, knowing your message will actually be seen.
Texting is effective in giving quick updates on event locations and times, polling locations, Get-out-the-Vote (GOTV) reminders, and for mustering your volunteers.
Political campaigns also utilize texting to refute misinformation as quickly as it is spread. So if the opponent sends a mailer or airs a tv or radio ad, you can instantly send a text message with the truth, without having to craft an expensive rebuttal advertisement.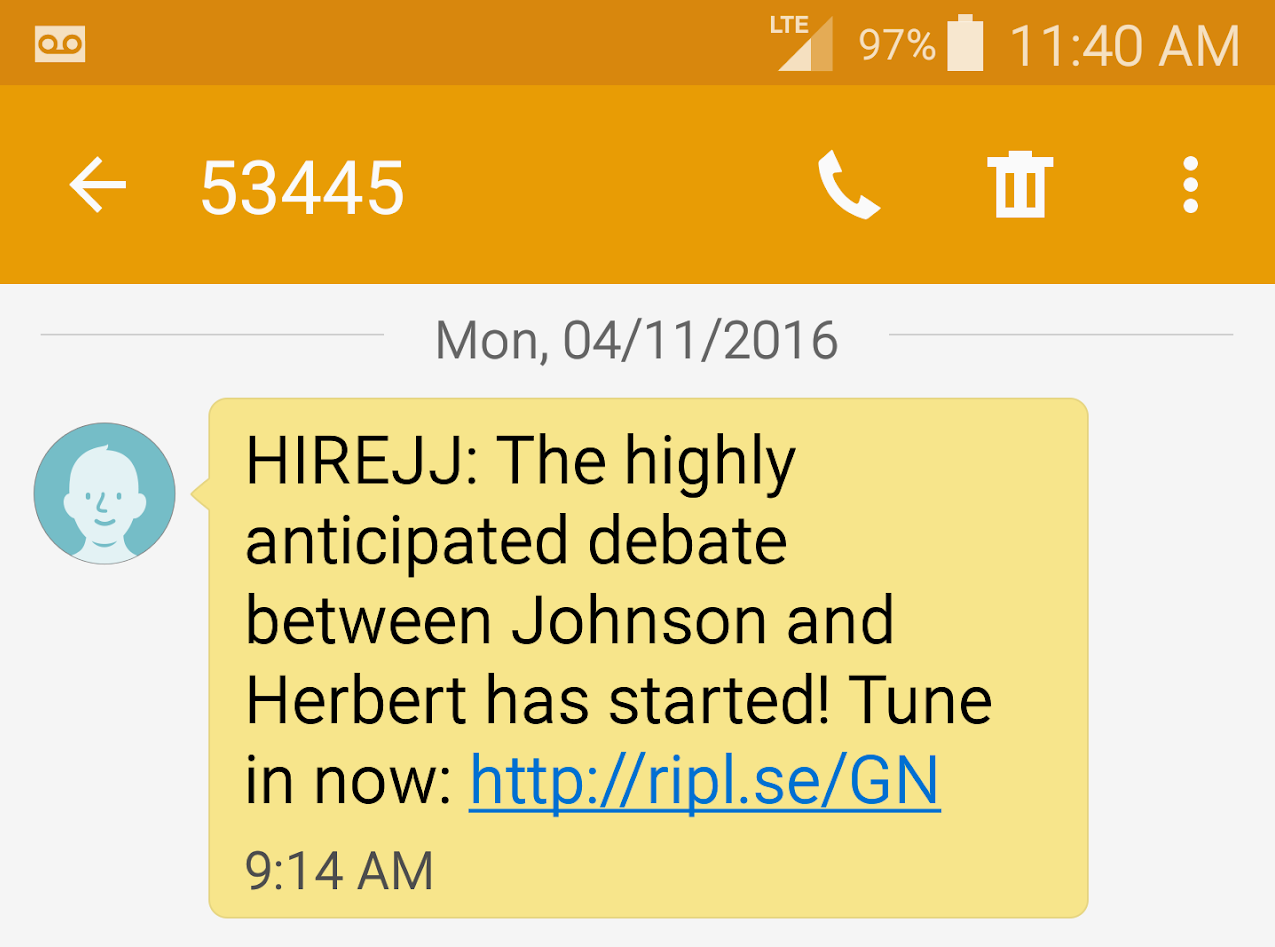 Push Text Example – Johnson Campaign 2016
Percent of Facebook Post Read
Percent of Texts Messages Read
Gain Instant Feedback with Real-Time Results.....
Flash Poll or Web Poll
Organizations use text flash polling to gain instant feedback.  They can then send targeted texts to segmented respondents, based on their texted answer.
Some organizations utilize text polling to conduct voting during meetings.  The answers are calculated in real-time and can be graphically projected on a screen.
Political candidates utilize text web polling to gain more detailed feedback from their constituents on specific bills, thus engaging them in the legislative process and being more responsive to their views.  Candidates can then even present these results in their legislative procedures.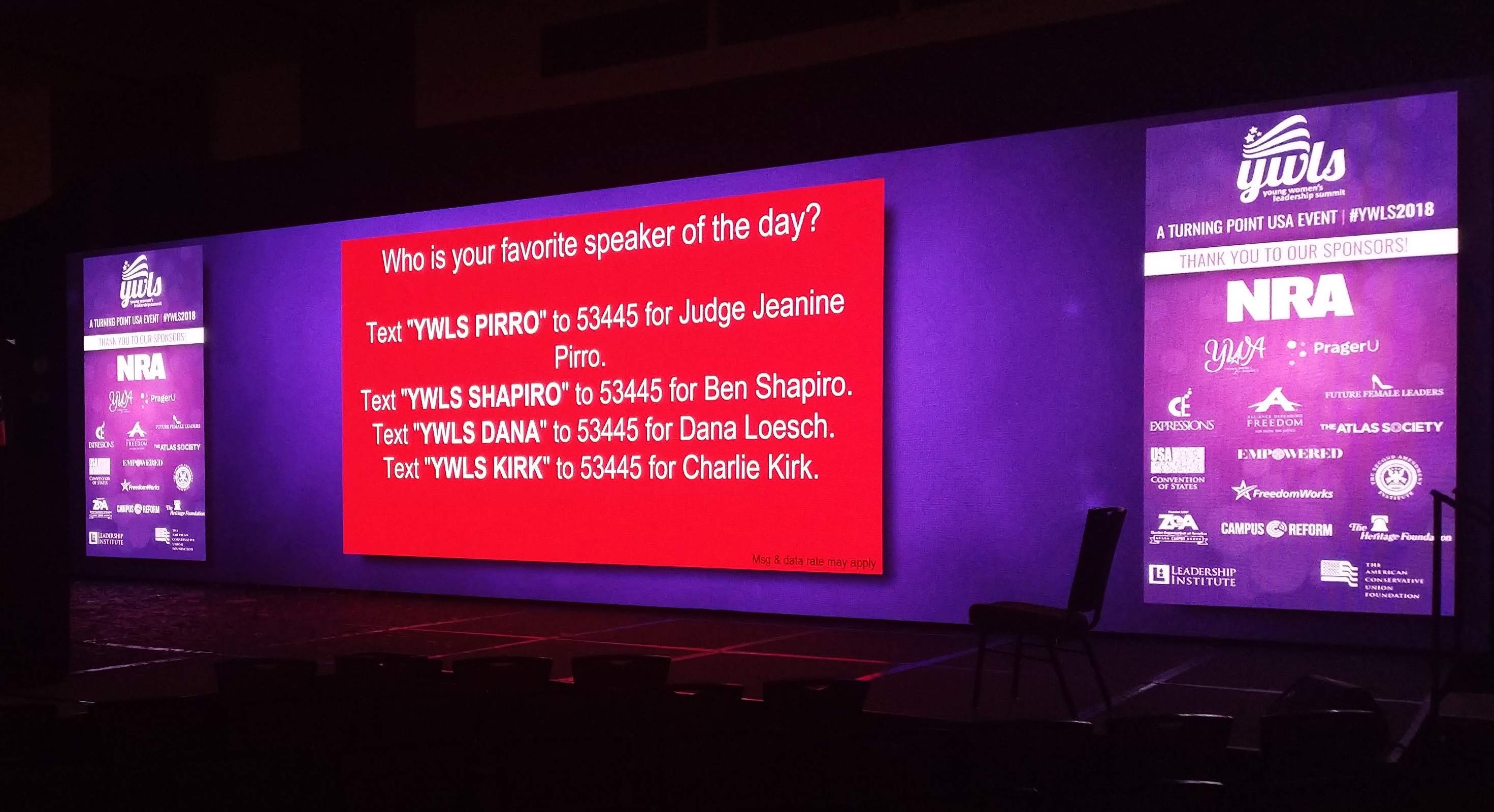 Flash Poll Example – YWLS 2018
# of Hours the Average Person is on Their Phone per Day
# of Times a Person Looks at Their Phone per Day
Turn Droplets of Donations into a Flashflood of Funds.....
Fundraising
Our simple donation interface makes taking donations of any dollar amount simple and easy.
Each keyword has a custom donation link associated with it.
The easiness of text fundraising increases the number of small-dollar donations.
The increase in individual donors also increases the number of engaged supporters who feel like they have skin in the game.
Live events are especially effective for text fundraising.  It gives attendees a direct shortcut to donate when the emotion of the event is at its highest.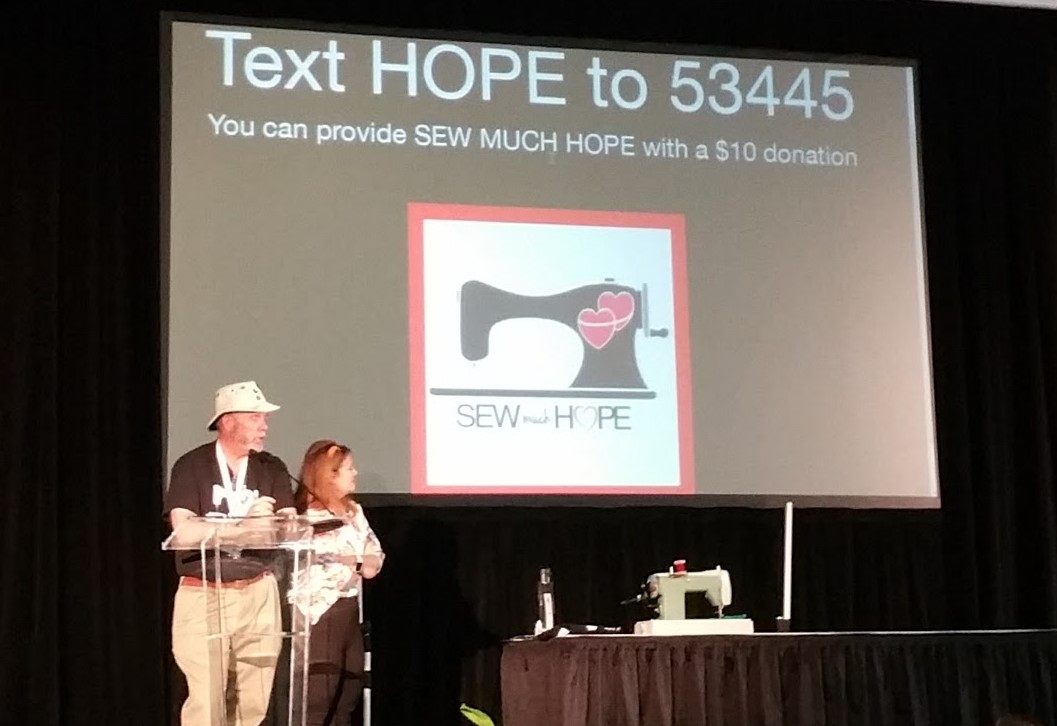 Fundraising Example – Quilter's Conference 2017
How Many Days it Takes to Read Email
% of Adults Who Have a Cell Phone
% Who Prefer Mobile Donating
% Who Gave "Spur-of-the-Moment" via Text
Additional Services Available
Meme Creation
Video Production
Voter Data
Managed Services
Website Widget
….and More